Works 2020 - 2021
L'Imagination / Imagination / 想像
Works 2017 - 2019
_
---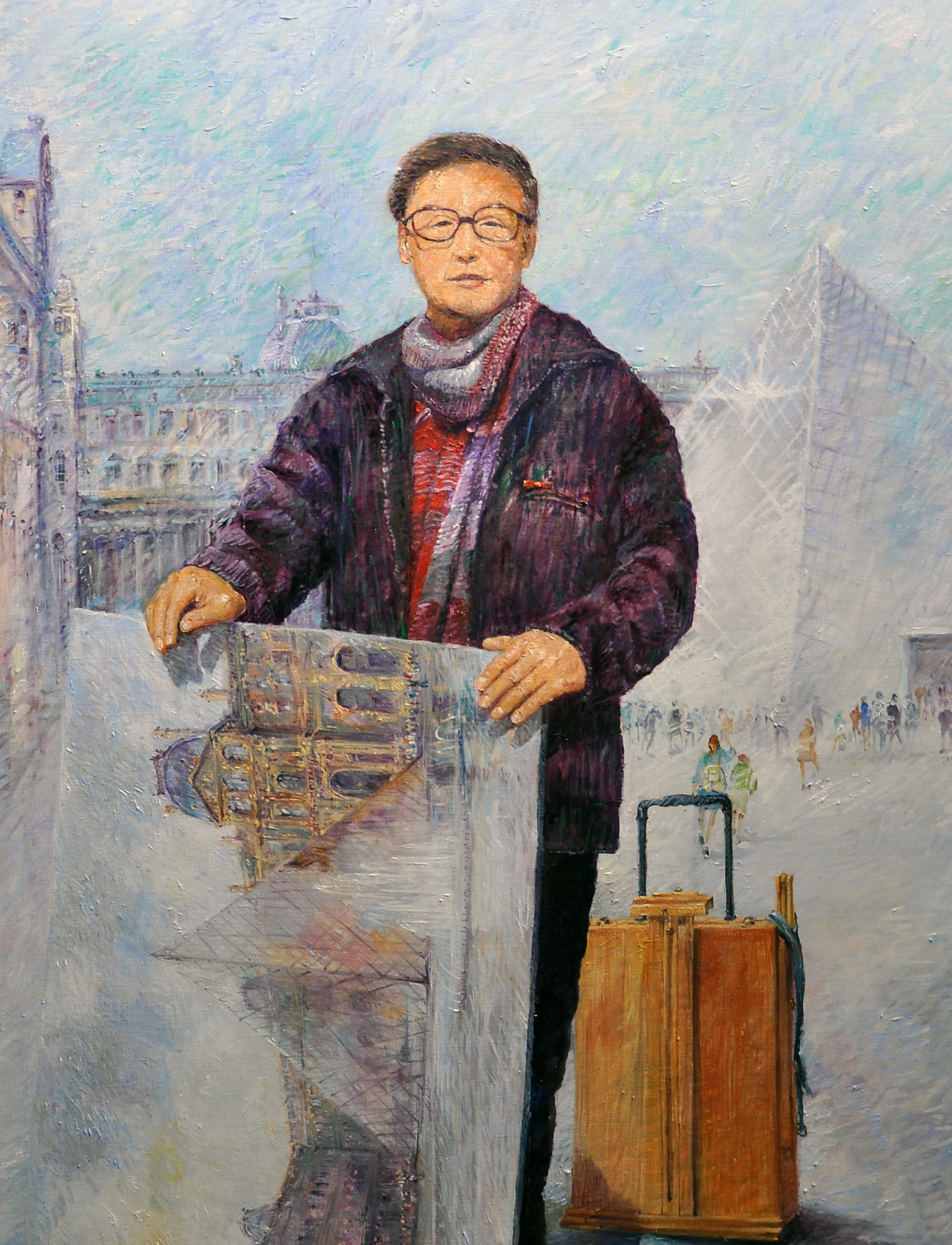 About the Artist
Alan Sik Kyin Chan was born in Guangzhou, China, in 1945 and moved to Hong Kong with his parents when he was five years old. Growing up in a vibrant and multicultural city, Chan has always been fascinated by the images that arise in everyday life, such as dragon boats racing in the foggy sea beyond the fishing village, or the hair-raising scene of a jumbo jet flying over the rooftops of a residential area as it lands at Kai Tak Airport in Kowloon. These dynamic images often occur by chance and are sometimes startling and impressive. Chan believes that the world is represented and depicted in this way through what the human senses directly perceive, and then can be transformed into an art concept with spirituality or abstract thought. This practice is reflected in one of his recent works "Les Parapluies" (The Umbrellas) - an oil painting that was the focus of his 2016 solo exhibition in Hong Kong.

" My work has nothing to do with the ideology of the "umbrella movement", he answered the question about the motivation from which the artwork was created.
"At that moment, I just saw a huge scene in front of me, showing an enormous number of colorful umbrellas in motion, and I immediately realized that it was an unprecedented esthetic phenomenon that shouldn't be ignored by any artist."
"When I see scenes from real life, like the landscape right in front of me, the varying degree of abstraction that gives an impression of reality is transformed into the movement of brushstrokes delicately moving between the shapes and colors of pure abstraction in the painting."
By questioning the concept of movement, Chan focuses on the idea of 'public space' and more specifically on spaces where anyone can do anything at any given moment: the non-private space, the non-privately owned space, space that is economically uninteresting.
His works isolate the movements of humans and/or objects. By doing so, new sequences are created which reveal an inseparable relationship between motion and color. By applying abstraction, he seduces the viewer into a world of ongoing equilibrium and the interval that articulates the stream of daily events. Moments are depicted that only exist to punctuate the human drama in order to clarify our existence and to find poetic meaning in everyday life.
By emphasising aesthetics, he finds that movement reveals an inherent awkwardness, a humour that echoes our own vulnerabilities. The artist also considers movement as a metaphor for the ever-seeking man who experiences a continuous loss.
The conceptions of his work sometimes radiate a warm and latent passion. At times, disconcerting beauty emerges. The inherent visual seductiveness, along with the conciseness of the exhibitions, further complicates the reception of their manifold layers of meaning.
Self-taught, Chan began painting as a means of self-gratification. Nevertheless, he took museums and art galleries, which he often visited, as alternative classrooms. He received educations in Hong Kong, Taiwan and then in France, where he eventually settled down and began his career as an architect in Paris. In his spare time, Chan devoted himself mainly to his passion for painting . His works have been exhibited in Paris, Belmont, New York, San Mateo and Vienna. Chan is also the author of "The Charms of Jade", "An Autumn in Paris", "Les Cerfs-Volants" and others.
After retiring from professional life in 2006, Chan kept his spirit alive with artistic creation. His first exhibition in Hong Kong was held in the summer of 2016, and the first volume of his art book series "When Face to Face with a Modern Art" was published in the same year. Sik Kyin Chan currently lives and works in Paris.
中文
陳錫灝
廣州出生,香港長大。先後在臺灣、法國、奧地利接受教育。1979年定居法國,從事建築工程師,業餘寫作和繪畫。作品先後在巴黎、紐約、貝爾蒙特、 聖密狄奧、維也納等地展出。著有《玉的韻律》、《秋葉巴黎》、《無言》、《Les Cerfs-Volants》、《低迴雅典古城前》、《Sans Doute》、《愛恒存》 等書。 退休後潛心創作,2017年9月在香港舉行的畫展是他在當地的第二次個展。《當我們面對一件現代藝術品》同年在香港出版。
收起